Blog
Festive Holiday Recipes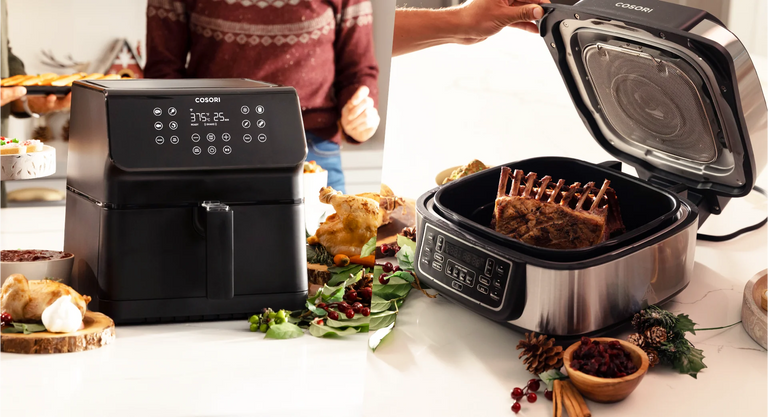 Needing some holiday-inspired meals for this season? We've got 8 festive recipes for you to try, straight from our Cosori kitchen. We're excited to share with you our holiday meal line up.
These recipes for the Aeroblaze™ Indoor Grill and the Pro II Air Fryer were created for you to enjoy during the holidays with family and friends. With perfect results every time, these holiday meals will be sure to shine on your dinner table.
RECIPES FOR THE AEROBLAZE™ INDOOR GRILL
RECIPES FOR THE PRO II AIR FRYER
Whether it's cooking with the Aeroblaze™ Indoor Grill or the Pro II Air Fryer, we hope you enjoy these festive meals as much as we do. Check out our kitchenware at https://www.cosori.com/shop and look out for our Cosori Holiday 20% Off Sitewide Sale! Wishing you a joyful holiday season!