Blog
Simple Ways to Improve Your Home Brewed Coffee and Tea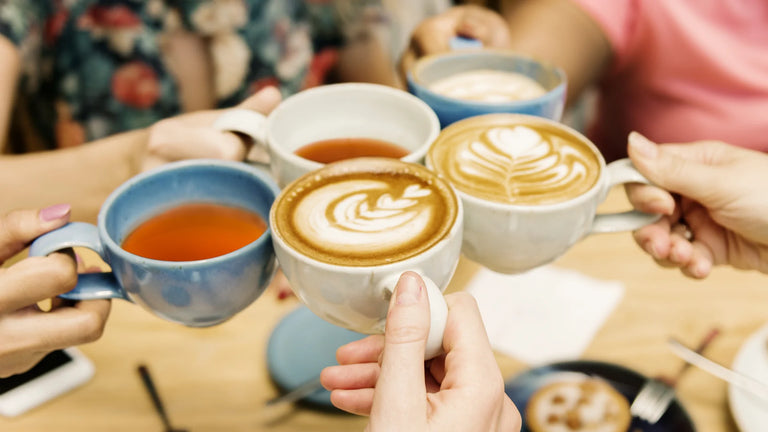 Without easy access to coffee shops, you might be getting tired of brewing at home. Whether you drink coffee, tea, or both, it's easy to miss the comfort and convenience of your favorite cafe, but with a little help you can up your at-home game. We've compiled a list of tips on how to be your own barista, along with a few recipes we like from around the internet.

BUY BETTER BEANS 
 As simple as it is, purchasing better coffee will make the biggest difference. A plain old cup might be all you normally need at home, but if you're spending less on Starbucks, consider investing a little more in ground coffee. You don't have to buy a fancy machine, but look around the internet for a new brand of coffee or tea that sounds appealing.
Our recommendation? Blue Bottle's Spring Blend.

SPICE IT UP
If cream and sugar isn't enough anymore, try consulting your spice rack. Cinnamon, nutmeg, or even a little table salt can add something extra to your morning cup of coffee. While you're at it, top it all off with whipped cream. Feel like really treating yourself? 

MAKE YOUR OWN SYRUP
You can always go with store-bought syrups, but if you want to learn something new, try making your own and adding them to your coffee and tea. With a few small ingredients, you can customize simple syrup and recreate your favorite drinks. There are plenty of possibilities out there for you to try. 

FILTER YOUR WATER
Just because you're boiling your water doesn't mean you should settle for tap. The flavor of your coffee and tea can greatly improve if you switch to filtered water. Just make sure you follow the instructions for your kettle or coffee maker. 

EXPERIMENT WITH TEA 
There are just as many ways to drink tea as there are coffee, but we often tend to be more adventurous with the latter. If you want a cozy drink without all the caffeine, try out some tea recipes. It can be as easy as adding milk and sugar, but don't stop your experiments there!
Need an idea? This chai tea recipe is perfect for a rainy day indoors.